These apple pies are going to kill me—or send me into a diabetic coma by next Friday. That's probably a little more realistic since you have to actually have a sugar-related issue before you can die from it. I don't have diabetes, but I am prediabetic, so there's a chance.
I saw these last week at the store when I happened to go back to the milk aisle to get some sour cream for an equally unhealthy treat of Lipton onion dip. I don't know how I missed them on the first pass. It's like fate stepped in to intervene.
"Look what you almost didn't have," it whispered.
I love apple pie. And apple turnovers. Apple crisps. Apple dumplings. Apple Brown Betty. Apple strudel. Basically, any apple pastry is a winner in my book. So, I thought, "why not?"
When I got home and opened one, I was excited to see that they were the same apple pie as my favorite Hostess apple pies that I used to eat as a kid. The only difference was these were only half the size of a Hostess apple pie—I would just need to eat two at a time to really feel a sense of satisfaction.
So, I ate two.
Then, three.
Then, I saved a few.
Then I ate more.
Then, I started to take a couple in the car with me, you know, in case I got stuck in a snowstorm and needed food. Or, if car-line was as unbearable as usual I would have a comfort snack.
And I did.
Which I ate.
Because car-line is always unbearable.
I ate them so fast both boxes were gone in days. After the weekend, I headed to the grocery store to get items for the week's meals and lunches and since we needed milk, I went by the shelf again. They still had some left and they were still buy one, get one free.
So, I bought another box and got another one for free.
And then I went back two days later secretly hoping there might still be some left.
And there were some left.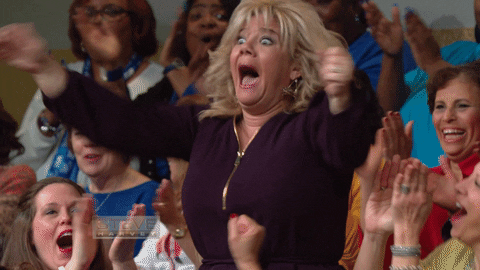 So, I bought more.
The expire dates were reasonable. There wasn't much time to sell them, but it was more than enough time to stash them, and, at the rate I was going, eat them. It's not like I had the will power to actually save them for any length of time. I was popping these babies like corn kernels in a blue flame.
It could be an addiction.
Do addicts hide their snacking paraphernalia around the house in odd corners and locations? Because I have one in my sock drawer.
And one in the drawer with my deodorant and toothpaste.
The boxes are hidden in an unused cabinet in the kitchen that's too far from anything for anyone to care about. Not in plain sight, but no so far hidden that I need some time to wrestle one out before making a mad dash to the no-such-thing-as-privacy of the bathroom with the door locked and the fan on.
Hey, it's not meth.
I've never used drugs but I don't know how probable it is that a dealer would have buy-one-get-one-free specials to move out old stock before it expired. Probably not likely. Also, I have no idea if meth expires.
Anyway, these apple pies probably aren't really going to kill me—maybe my waistline, sure. But sometimes every delicious temptation is worth it's weight in calories. It's a good snack if you feel no guilt after eating it. It's an even better snack if it's perpetually buy one get, one free.